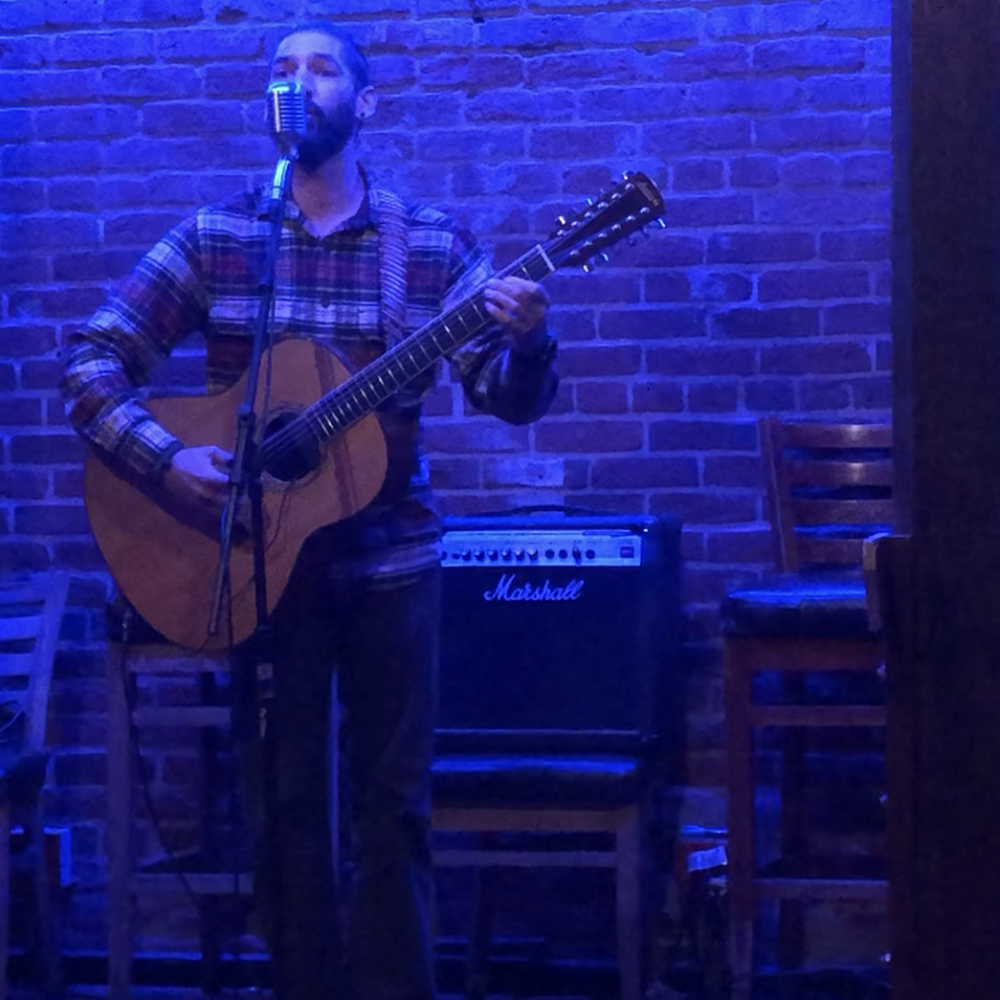 Fancy a song??
Downloading music to support J.W. is always encouraged, but if you'd rather toss some spare change in the tip jar, that's done here:
Enter the amount you wish to donate
Currently based in Denver, CO, John Wallace Morris is a singer, songwriter, multi-instrumentalist, and rogue alien, that's crash-landed, and here for good.  With a focus on coming in original and expanding the solo-performer sound with homemade percussion instruments and sounds, J.W., or "Trigger," as he is often called, adds elements of folk, country, bluegrass, soul, and even rock, to produce lyric-driven -- as well as instrumental -- original music, regardless of how unabashedly quirky or unique the direction his inspirations take him.
0:00/2:42

0:00/1:51

0:00/1:52

0:00/3:05

0:00/2:33

0:00/2:49

0:00/2:56

0:00/4:09

0:00/4:43

0:00/2:27
Into The Fold
J.W. Morris
This is a song I wrote and recorded in a day, a short while back, using a unique open tuning on my trusty Martin guitar.
Read more…
close
Bless Your Heart
J.W. Morris
A bluesy little 12 bar number of mine. All instruments besides the guitars were homemade, including my cigar box lap drum, penny-and-tomato can snare, and rebuilt foot tambourine.
Read more…
close
A bit of a fantastical dip on this one -- check out the video for it on YouTube, as I wanted a more dynamic video for this song, so I played with some photos at different points from my life, adding a halo of sorts. I hope you enjoy! Much love
Read more…
close
I recorded this one with my 1967 Guild Mark IV Classical guitar, mic'd up, and completely in my bedroom/recording studio, as always.
Read more…
close
Of all the songs I've written, this is my flagship. My anthem. It's a song about the ways a life can be lived, and how the path I've chosen, while not easy, is the only way I could have ever lived it. It's also meant to bring to light that, often times, the harder things to do in life and the right things to do in life are the same thing, and how the willingness to break rules, if your instincts tell you to, has proven that it's not only okay, but often rewarded.
Read more…
close