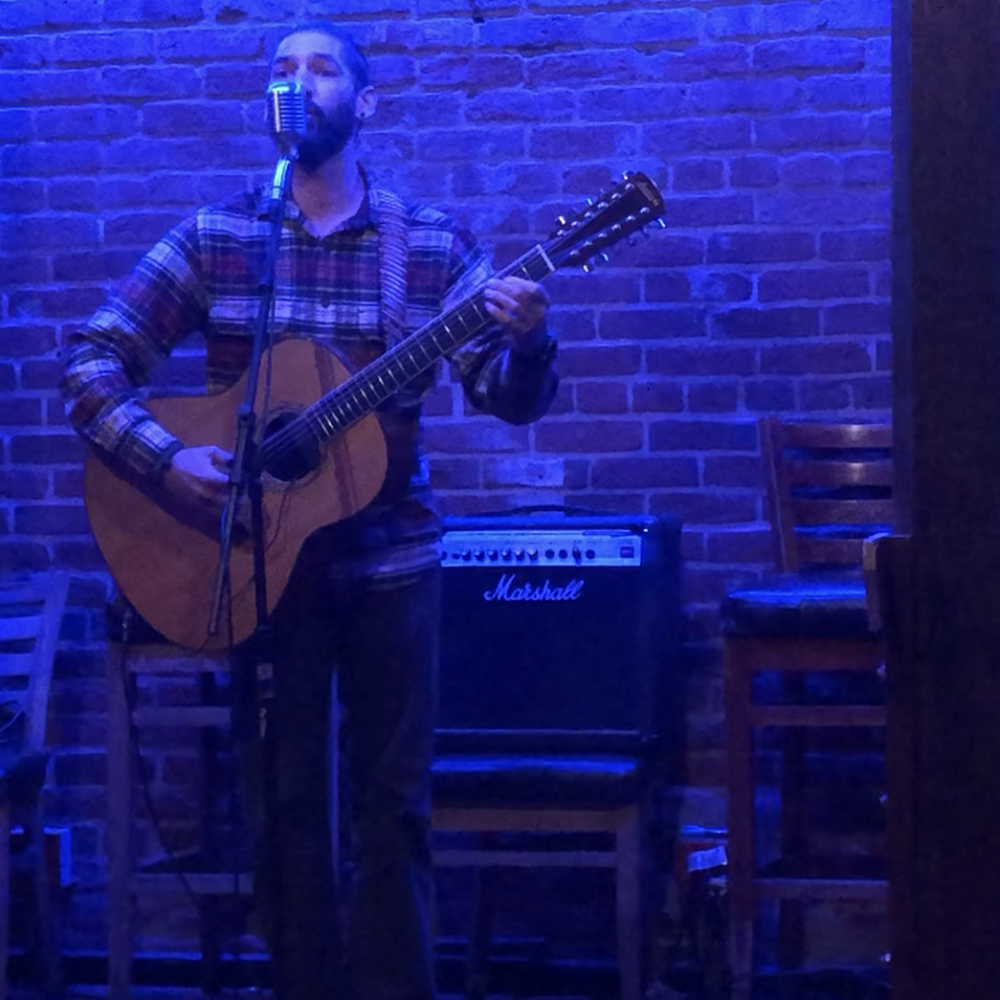 Fancy a song??
Downloading music to support J.W. is always encouraged, but if you'd rather toss some spare change in the tip jar, that's done here:
Enter the amount you wish to donate
Currently based in Denver, CO, John Wallace Morris is a singer, songwriter, multi-instrumentalist, and rogue alien, that's crash-landed, and here for good.  With a focus on coming in original and expanding the solo-performer sound with homemade percussion instruments and sounds, J.W., or "Trigger," as he is often called, adds elements of folk, country, bluegrass, soul, and even rock, to produce lyric-driven -- as well as instrumental -- original music, regardless of how unabashedly quirky or unique the direction his inspirations take him.
Previous events
No cover, but reservations strongly encouraged!!
J.W. Morris, Live @ BOCO Cider!! No cover, but reservations encouraged
Come and get some live music in, and kick back with plenty of social-distancing and fresh air on the patio!
0:00/2:42

0:00/1:51

0:00/1:52

0:00/3:05

0:00/2:33

0:00/2:49

0:00/2:56

0:00/4:09

0:00/4:43

0:00/2:27
Into The Fold
J.W. Morris
This is a song I wrote and recorded in a day, a short while back, using a unique open tuning on my trusty Martin guitar.
Read more…
Bless Your Heart
J.W. Morris
A bluesy little 12 bar number of mine. All instruments besides the guitars were homemade, including my cigar box lap drum, penny-and-tomato can snare, and rebuilt foot tambourine.
Read more…
A bit of a fantastical dip on this one -- check out the video for it on YouTube, as I wanted a more dynamic video for this song, so I played with some photos at different points from my life, adding a halo of sorts. I hope you enjoy! Much love
Read more…
I recorded this one with my 1967 Guild Mark IV Classical guitar, mic'd up, and completely in my bedroom/recording studio, as always.
Read more…